Breakfast and lunches are due to change depending on availability from supplier. Sorry for any inconvenience this may cause!
Middle School Volleyball canceled against Condon tonight!
Volleyball Senior night has been moved up to this evening. Please come celebrate our seniors!!
Football game canceled against imbler tonight!!
Get your Ione school app!!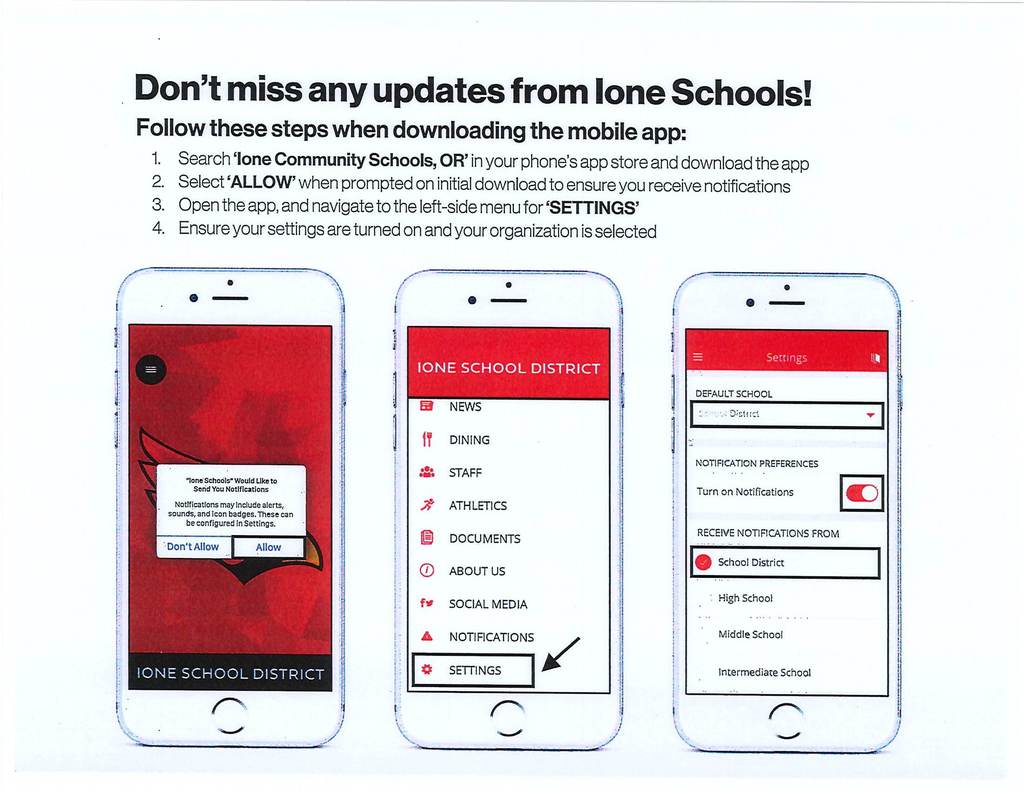 Ione School District has secured coaches for the upcoming Fall Sports Season for 7th and 8th Grade Football and Volleyball. Football will have a quick meeting/practice today 9/8/21, right after school. Volleyball will have their first practice tomorrow, 9/9/21, right after school. We are grateful to have coaches, and we look forward to a great season with our 7th and 8th graders.
Middle school football practice starts tomorrow Sept 9th. Middle school volleyball practice starts Thursday Sept 9th Remember you need a physical if you did not have one last year and insurance before you can practice.
Ione School District has started our Kindergarten Jumpstart program. We will be in session for two weeks to prepare them for the start of the school year. With the guidance and direction of Madison Carlin, our students are establishing comfort with facilities, using our resources to engage in educational activities, and spending plenty of time on the playground. We are thankful to have our wonderful students and staff here to remind us that the most important part of a school is our kids! A big welcome to: Kyson Scoggin, Anson McCabe, and Joe Miles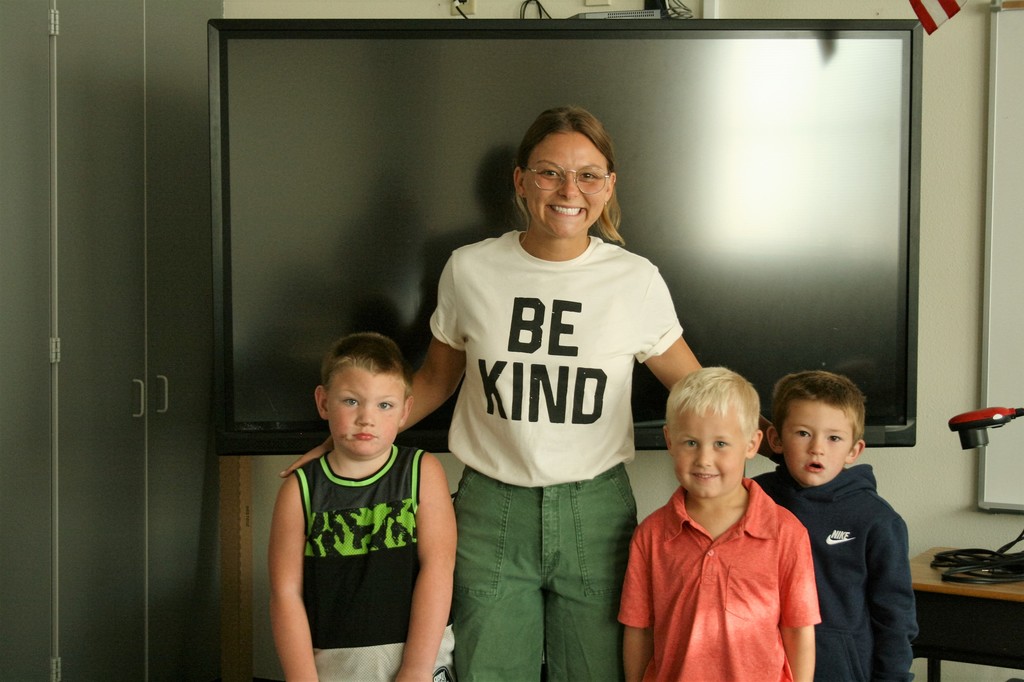 Yearbooks are available in the school office $15 each. We have lots of 19-20 books and 20-21 books. If you need an older yearbook, just ask, we have them!
Thank you, Ione voters, for passing the district General Obligation Bond! We appreciate your support of our students, and we look forward to improving our facilities for all.
Ione School is proud to announce our 2021 Crystal Apple Winners! They are: Mary Rosenberg, 3rd Grade Teacher JoAnna Lamb, Instructional Aide Congratulations, Mary and JoAnna! Read the winners' bios here:
https://www.ione.k12.or.us/article/458331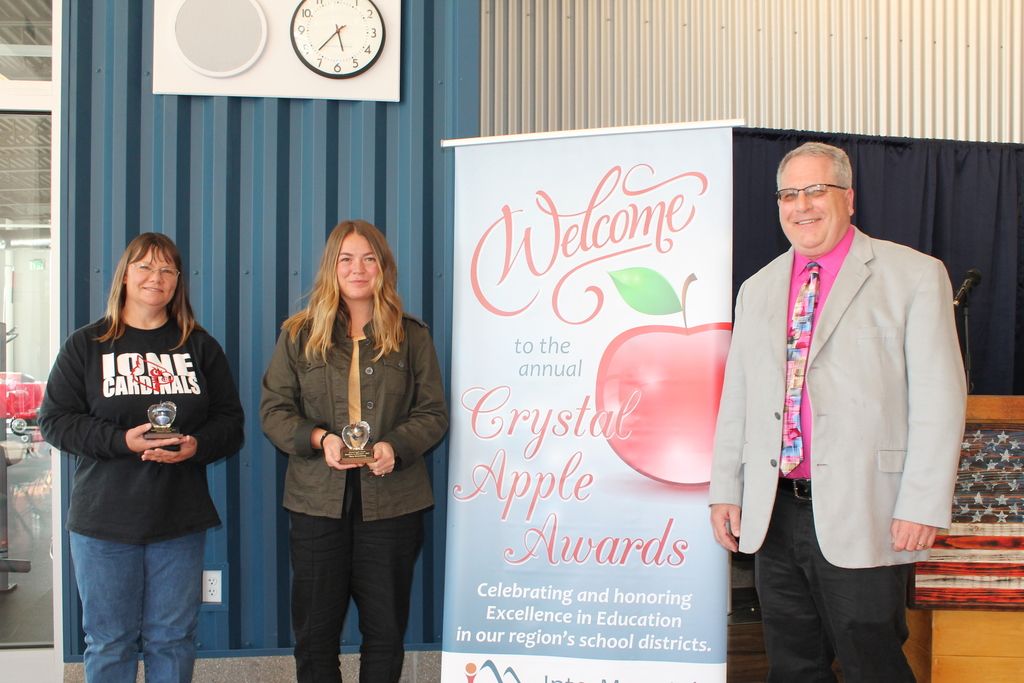 High School Basketball practice will start May 10th.
Ione School District has created an informational video about the proposed General Obligation Bond ​measure on the May 18, 2021 ballot. If you would like to view the video to learn more, here is the link:
https://youtu.be/zmG5mxs4JgE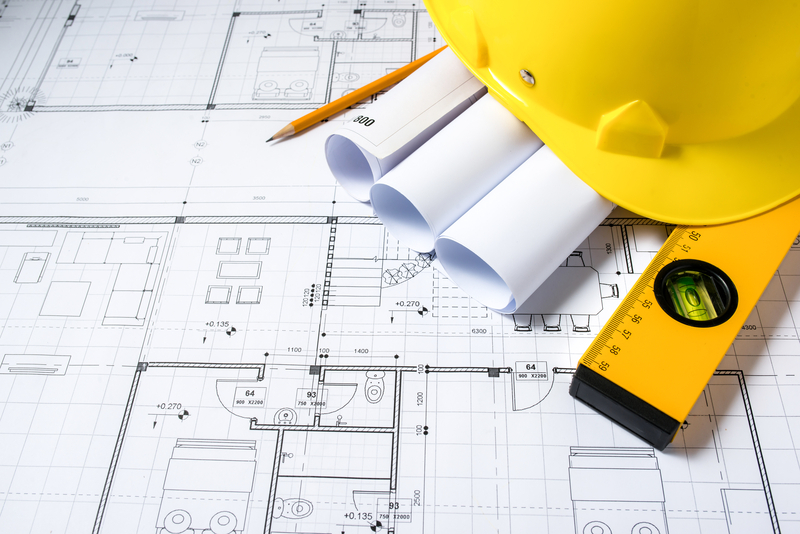 The Ione School District Board is pleased to announce and welcome Kevin Dinning as the new Superintendent/Secondary Principal of the district effective July 1, 2021. According to School Board Chair Rob Crum, Dinning was the unanimous selection by the Ione Board and, "We are looking forward to Kevin bringing strong leadership and growth opportunities for our students." Read the entire article:
https://www.ione.k12.or.us/article/434776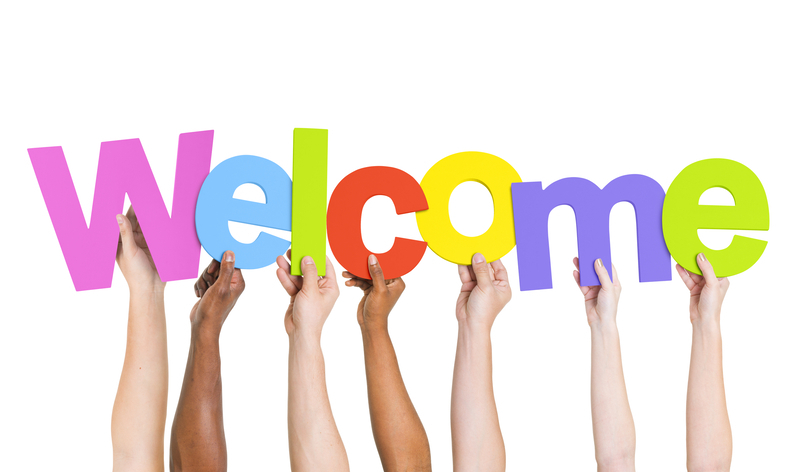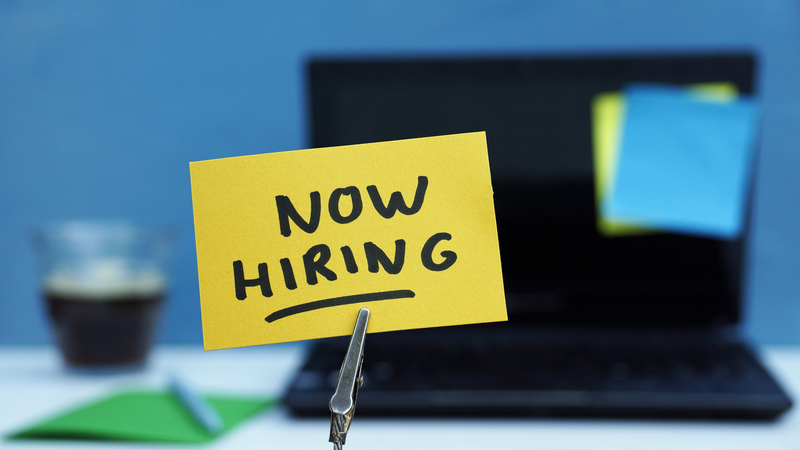 In the May 18th election, Ione voters will decide about the proposed Ione School District General Obligation Bond Measure​ on the ballot. To learn more about the proposed measure and projects, please visit the Bond Info page:
https://www.ione.k12.or.us/pag...​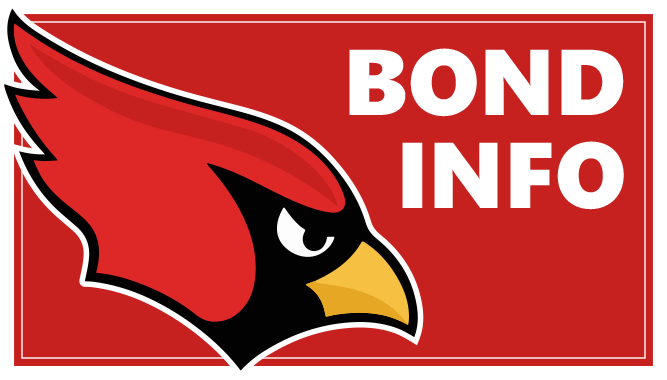 **REMINDER** Tonight is your chance to meet the three Superintendent candidates for the district -- Thursday, March 18th from 5:00 to 6:00 PM at the Ione Elementary School Gym. Each candidate will speak briefly to the entire audience and then be available to meet and answer questions with small groups. Mask wearing and social distancing will be enforced during the event. For information about the three candidates, visit:
https://www.ione.k12.or.us/article/419166
For more information about the gathering, please call the Ione School District at 541-422-7131.